Giveaway – Gracie's Garden Designs!
February 22, 2011
Marketing and Props and  Gracie's Garden Designs are teaming up this week to giveaway
the MOST ADORABLE hand knit  Little Miss Bunny Hat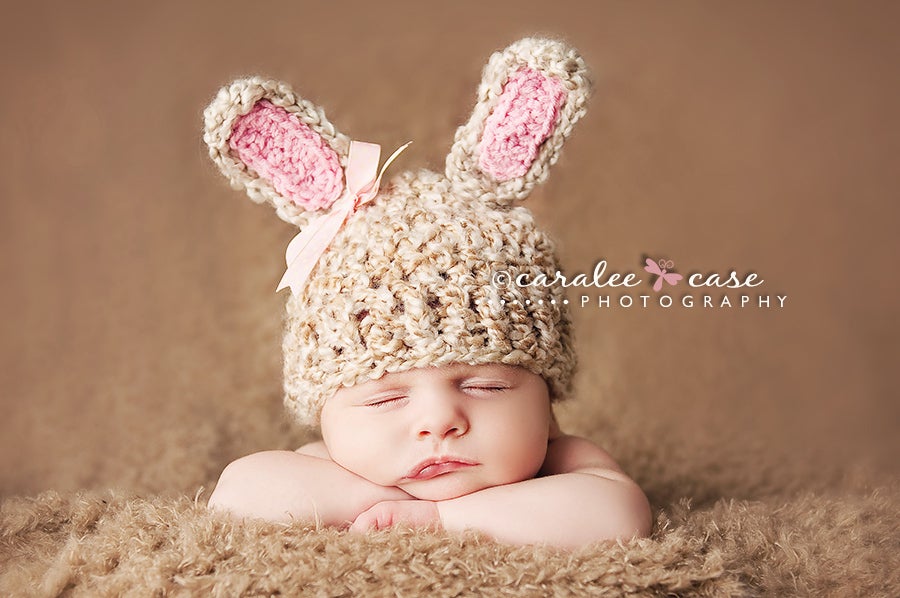 *can be made with blue or tan ears as well*
PLUS

a $30 gift certificate to use toward a newborn bowl at Marketing and Props for Photographers!

How to Enter …  Feb 28 – Mar 2nd:
1. Like both Gracie's Garden Designs AND Marketing and Props on Facebook
2. Leave ONE comment below to say you've done so – this is your drawing entry
3. ONE Extra entry (for 2 total) – Suggest this giveaway to your photog friends (email, twitter, FB or in a forum) and leave one more comment saying you've done so
ENTRIES CLOSE MAR 2ND!
BONUS – NOW THRU MAR 2ND, GET 10% OFF YOUR ENTIRE PURCHASE AT GRACIE'S GARDEN DESIGNS USING PROMO CODE  "GiveawaySale"
And if Marketing and Props hits 6000 fans, the newborn bowls will go on sale too!

---